Hobart PCYC GYM
Hobart PCYC has two seperate gym areas; a weight training gym, and a cardio gym.
To utilise the gym areas, you can enter casually at a rate of $13, or become a member with us for cheaper rates. Please check out membership page for more information.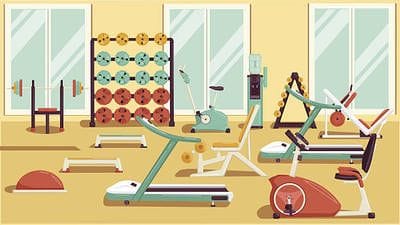 Weight Gym
The Weight Training Gym is our larger gym area which includes a vast range of free-weights, pin-loaded equipment and cardio equipment.
In addition there are a number of exercise stations such as benches, a squat rack, chin-up bar, and a soft mat for stretching, fitball and medicine ball exercises.
Cardio Gym
this is the smaller of the two areas, perfect for beginners. the room has a number of easy-to-use pin-loaded machines, some smaller and lighter free-weights, kettlebells, a soft mat, and cardio equipment, such as treadmills and cross-trainers.
Persons using either of the gyms must be 15 years or over, unless with a Hobart PCYC approved personal trainer or if participating in a youth program.

Inductions
Any new member unfamiliar and unexperienced with gym training will be required to undertake a gym induction with one of our qualified trainers.
Inductions cover safety issues, gym rules and equipment usage. Gym Inductions take approximately 30 minutes.
For more information or to book an induction, please email enquiries@hobartpcyc.org.au