MUAY THAI
ART OF 8 LIMBS
Muay Thai incorporates methods of punch and kick, knees and elbows, along with the ability engage in a clinch (struggle at close quarters).
Muay Thai is the national sport of Thailand and is a world renowned stand-up combat sport.
Learn how to defend yourself as you get fitter and stronger in a fun, friendly, and safe environment with classes run by experienced instructors.
Bags, pads & gloves are provided by the Hobart PCYC.
For hygiene reasons you are required to supply your own hand wraps, water bottle and a towel. Hand wraps can be purchased from the reception area of the Hobart PCYC.
Suitable clothing: T-shirt and shorts.
Time: Monday 7:30 pm
Thursday 7:30 pm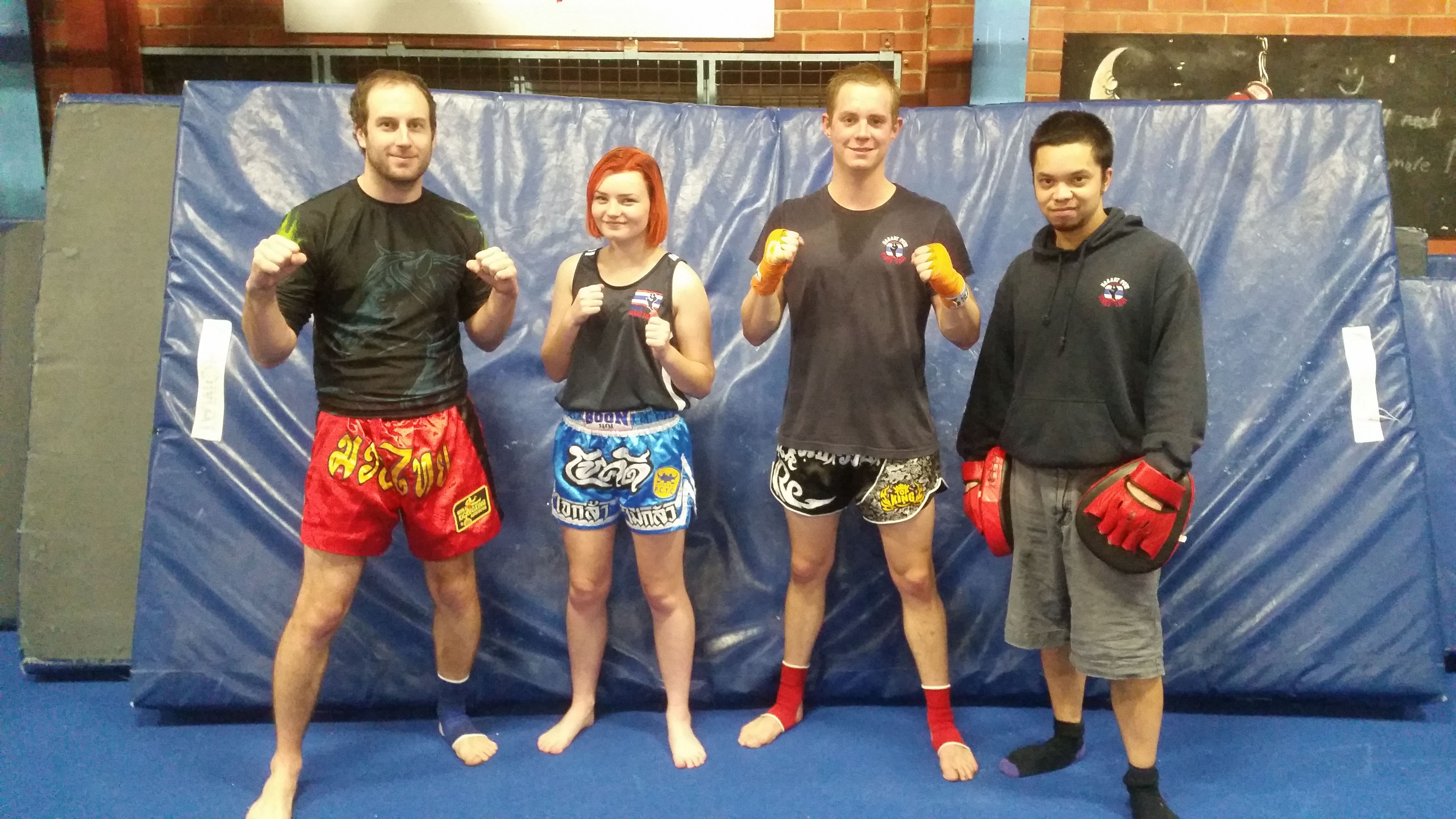 Anyone 13yrs+ and all fitness levels welcome!
Hobart PCYC Muay Thai 2016/2017 Financial Year Information
(June 1st 2016 July 30th 2017)
Price Changes

Student/Concession Member - $5.00 per session/$30 Annual PCYC Membership*
Adult Member - $8.00 per session/$50 Annual PCYC Membership*
Casual Visitor - $12.00 per session
* Memberships last 365 days from day of registration with the club.
Muay Thai Australia Insurance
All members and casual visitors will be required to fill in a Hobart PCYC Muay Thai 2016/2017 Application Form and pay the required $50.00 for insurance cover (separate from Hobart PCYC Membership cost).
Those that do not wish to have this insurance can complete a waiver stating they are training at their own risk.
You will NOT be permitted to partake in touch and sparring drills if you do not have insurance.